Nato contractors 'attacking own vehicles' in Pakistan
Nato supply convoys travelling through Pakistan to Afghanistan have regularly come under attack in the past, but following Pakistan's decision to block their route through the Khyber Pass, they now face an even bigger security threat.
Hundreds of tankers and trucks have been left stranded on highways and depots across Pakistan, with little or no security.
Taliban militants have regularly been targeting the convoys, even when they are heavily protected.
But many believe it is not just the militants who pose a security threat to the convoys.
The owners of oil tankers being used to supply fuel to Nato in Afghanistan say some of the attacks on their convoys are suspicious.
They say there is evidence to suggest that bombs have been planted in many of vehicles by the "Nato contractors" - individuals or companies who have been contracted by Nato to supply fuel and goods to forces in Afghanistan.
Barack Obama Accused Of Exaggerating Terror Threat For Political Gain
http://wearechangenewjersey.com/?p=394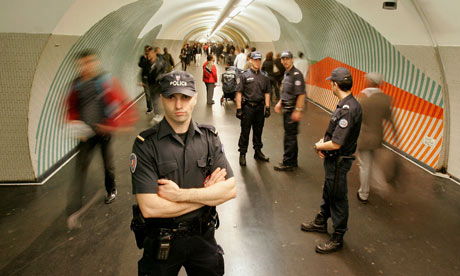 Simon Tisdall and Richard Norton-Taylor
Thursday 7 October 2010
A US terror alert issued this week about al-Qaida plots to attack targets in western Europe was politically motivated and not based on credible new information, senior Pakistani diplomats and European intelligence officials have told the Guardian.
The non-specific US warning, which despite its vagueness led Britain, France and other countries to raise their overseas terror alert levels, was an attempt to justify a recent escalation in US drone and helicopter attacks inside Pakistan that have "set the country on fire", said Wajid Shamsul Hasan, the high commissioner to Britain.
Hasan, a veteran diplomat who is close to Pakistan's president, suggested the Obama administration was playing politics with the terror threat before next month's midterm congressional elections, in which the Republicans are expected to make big gains.
Micheal Parenti on Conspiracy Theories : New York City 9/11/10
http://www.youtube.com/watch?v=JRf-mTnKkTw
posted by u2r2h at 3:49 AM